How to set up a budget-friendly home office
Canada Life -
Apr 01, 2022
If you have or are in the process of making the switch to working from home, you're probably thinking about setting up a dedicated space in your home as your workspace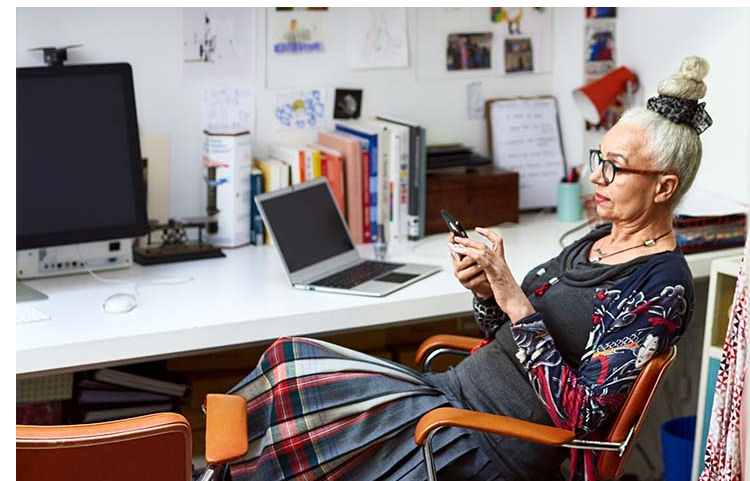 If you have or are in the process of making the switch to working from home, you're probably thinking about setting up a dedicated space in your home as your workspace. If you need tips on where to spend and where to save and get the most for your money as you make room for your work, read on.
Where to spend
1. Ergonomics
You don't want to skimp on anything related to ergonomics. Make sure your desk and chair provide you with the most comfortable and safe set-up. Your company's human resources may have more information, or you can check out resources on ergonomics from the Canadian Centre for Occupational Health and Safety.

Office items related to your health and safety may be covered in part by your benefits program. If you have health concerns (think carpal tunnel or arthritis), you may also want to consider investing in an ergonomic keyboard, mouse and mousepad.
2. Insurance coverage
You'll want to ask your home insurance provider about any additional coverage you may need if you're working from home. The type of coverage you may need depends on your exact situation.
3. Internet
You may also consider increasing your internet's bandwidth. Again, this will depend on your unique situation, including your geographic location. However, if there's more than one person working remotely in your household, you may want to consider contacting your internet provider and discussing options to help you avoid technical hiccups.
Where to save
Your office doesn't need much more than the items covered above: a computer, a desk, a chair and a reliable internet connection. But you'll be in your home office every day, so why not make it look nice? You don't need to spend a lot of money to decorate.
1. Repurposed items
Look through your house and see what furniture you may be able to shift into your office. You can also join local giveaway or buy-and-sell groups on social media to find either free or low-cost used pieces in good condition. As they say, one person's trash is another's treasure! If you'd like a cohesive look for your office furniture, consider painting your new-to-you pieces the same colour palette.
2. Personal touches
Give your space some personality by hanging up your favourite photos and prints. You can get frames for less, either from thrift stores or at a discount from craft or departments stores. If you have children, one fun way to add colour to your home office is to make a gallery of your kids' artwork, switching pieces out frequently and using dollar store frames and canvases. You can also find tutorials online for making your own home décor using supplies from thrift or dollar stores.
3. Technology upgrades
As for nice-to-have technology like a better-quality web camera in place of the one built into your laptop, or a ring light so you look your best on your video calls, price doesn't always equal quality. Keep an eye out for sales on these items and read reviews. Ask your colleagues and friends for their recommendations too.

If you're looking for more advice about managing your money, contact me today!